Currently viewing the tag: "shadowrun"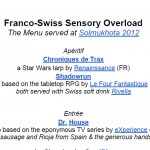 That's right, now you can watch most of the French and Swiss larp videos and pics we showed at Solmukhota 2012. And you get to drool at all the cool food and drinks you missed!
The 1-page pdf can be downloaded here, it also contains links to the organizer's websites, some of which, [...]
Continue Reading

→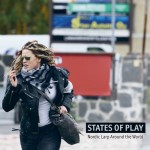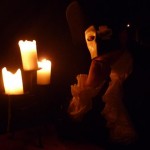 Comme expliqué [GNistes attention SPOILERS] en d'autres lieux, les jeux de rôle grandeur nature (GN) ayant pour cadre le XVIIIe siècle sont rares. Pourtant, par dessein ou hasard, les accros à la poudre de perruque ou de mousquet peuvent tout à fait trouver leur méthadone dans l'offre GNistique actuelle.
Jack c'pourrave
Sans [...]
Continue Reading

→