Currently viewing the tag: "orc'idée"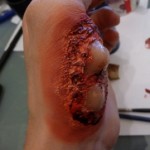 Marc "Bomber" Lauper is one of those gifted Swiss larpers who not only create really cool stuff, but don't mind sharing it during local larp conventions (yay GN'Idée!). He even went the extra mile and translated his tutorials for doing easy and cheap wounds/fresh zombie makeup so that *you* get to try them [...]
Continue Reading

→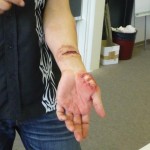 Les conventions de GN, c'est comme les GN: tant qu'on n'y a jamais participé, on ne comprend pas trop en quoi ça consiste et pourquoi c'est tellement bien.
Depuis mes participations à Knudepunkt et aux GNiales, je me suis dit que la scène GNiste suisse romande avait tous les talents pour [...]
Continue Reading

→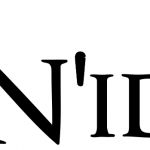 La convention Suisse Romande de GN, infiltrée dans l'historique convention Orc'Idée dévoile son planning.
En attendant l'ouverture des inscriptions et les descriptifs complets des sessions, vous pouvez déjà avoir plus renseignements là ou en me contactant.
.
Continue Reading

→