Currently viewing the tag: "2013"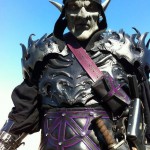 With 6000 players and 1500 NPCs, Conquest of Mythodea is the largest larp event in the world, held every August in Brokeloh, Germany. It features several hundred Francophones who usually refer to the event as «Conquest» (with a nasal «con»). In this classic fantasy environment, the continent of Mythodea attracts settlers from all […]
Continue Reading

→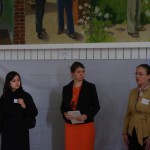 Most of my exposure to Nordic larp goodness comes from attending Knutepunkt, and Mad about the Boy (MatB) is no exception. I remember a presentation in 2011, and a quick chat with Trine Lise Lindahl (one of the authors) in the KP cafeteria, telling her how cool this stuff was, and something like […]
Continue Reading

→
So much for keeping this to three parts… Maybe next year it'll be shorter. Maybe. At least I'm done, and I can use my evenings for other things than typing con reports. Enjoy the grand finale.
Collaborative vs. competitive larping
A good example of taking a KP-style look at an "obvious" topic in […]
Continue Reading

→
Friday morning is the time I started missing items due a subtle combination of having to finish slides and nocturnal hedonism (for the more hormonal among you, this does include drinking, good conversation, learning about stuff etc, i.e. all the non-official-larp-item-related pleasures that derive from nightly activities at KP. For more, read this page […]
Continue Reading

→